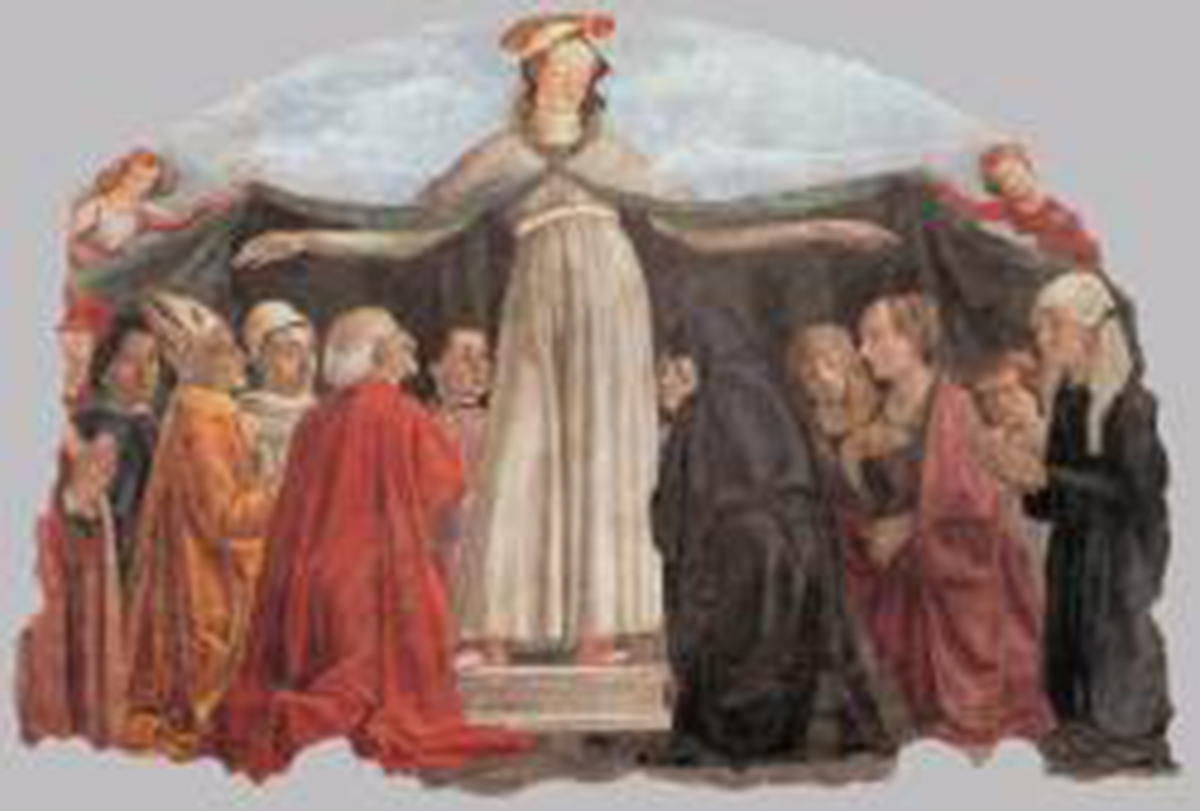 Our Lady of Ransom
Feast Day - September 24
Who is Our Lady of Ransom?
Mary, the Mother of Jesus has many different titles and many different occasions of appearing to those in need. In each of those cases, the Church gives Mary a special "title" that emphasizes the central message she is trying to communicate. Our Lady of Ransom is one of those titles.
In Spain in the year 1218 A.D., the Blessed Virgin Mary appeared in separate visions to St. Peter Nolasco, St. Raymond of Penafort, and King James I of Aragon.
She asked them to establish a religious order to liberate Christians who had been kidnapped by the Moors, transported to African prisons, and cruelly tortured to deny their faith in Christ. Members of the new Order of Mercedarians were to do this by means of prayer, raising money to pay for ransom, and taking a vow to offer themselves, if needed, in exchange for the enslaved Christians. Under Mary's special protection, the order grew rapidly and those ransomed are numbered in the tens of thousands.
Paintings of Our Lady of Ransom always show her as protecting people with her mantle, or robe. Sometimes she is pictured with the people of her order, sometimes with the men she appeared to, and other times with those she has helped to free.
The feast of Our Lady of Ransom is celebrated on September 24th."
Madonna of Mercy
GHIRLANDAIO, Domenico
(b. 1449, Firenze, d. 1494, Firenze)

"His first paintings were in the Chapel of the Vespucci at Ognissanti, representing a dead Christ and some saints, and a Misericordia over an arch, containing a portrait of Amerigo Vespucci, who navigated the Indies…" (Vasari).|
"The date of the chapel's construction is 1472. We can date the frescoes immediately afterward. In these Ognissanti frescoes the inspiration of Baldovinetti is marginal; more obvious are certain elements acquired from Andrea del Castagno and some clear, vivid colours that are reminiscent of Domenico Veneziano. Most interesting, however, is the artistic personality of Ghirlandaio himself, so well defined at this early age, and that attentive observation of man in every physical and interior detail that made him such an able portraitist.

Here is the old man, probably the head of the family, seen from behind, kneeling, solidly built, his lean face with its hard features softened by the whiteness of his fine hair. The older woman in a cloak stands out in a contrast of lights and colours. Serenely clear, on the other hand, is the younger woman, with her hair gathered into plaits and her ample forehead shaved back according to the Florentine fashion of the time. The expression on the face of the boy, thought to be Amerigo Vespucci, is intense; his face, with its full lips and large clear eyes, is still chubby, pinkish and childlike. Domenico's attention seems to have lingered on the figures, perhaps in prayer, right there in Ognissanti, his brush faithfully reproducing and individualizing the features of each of them."

Source: https://www.wga.hu/…/ghir…/domenico/1early/2ogniss1.html